Find calm in comfort.
With elegant engineering, the Limber Stool makes floor positions more comfortable. Created with three height levels the Limber Stool has a height to suit you and change with you over time. New Zealand made from sustainably forested Birch the Limber stool comes with a Lifetime Warranty.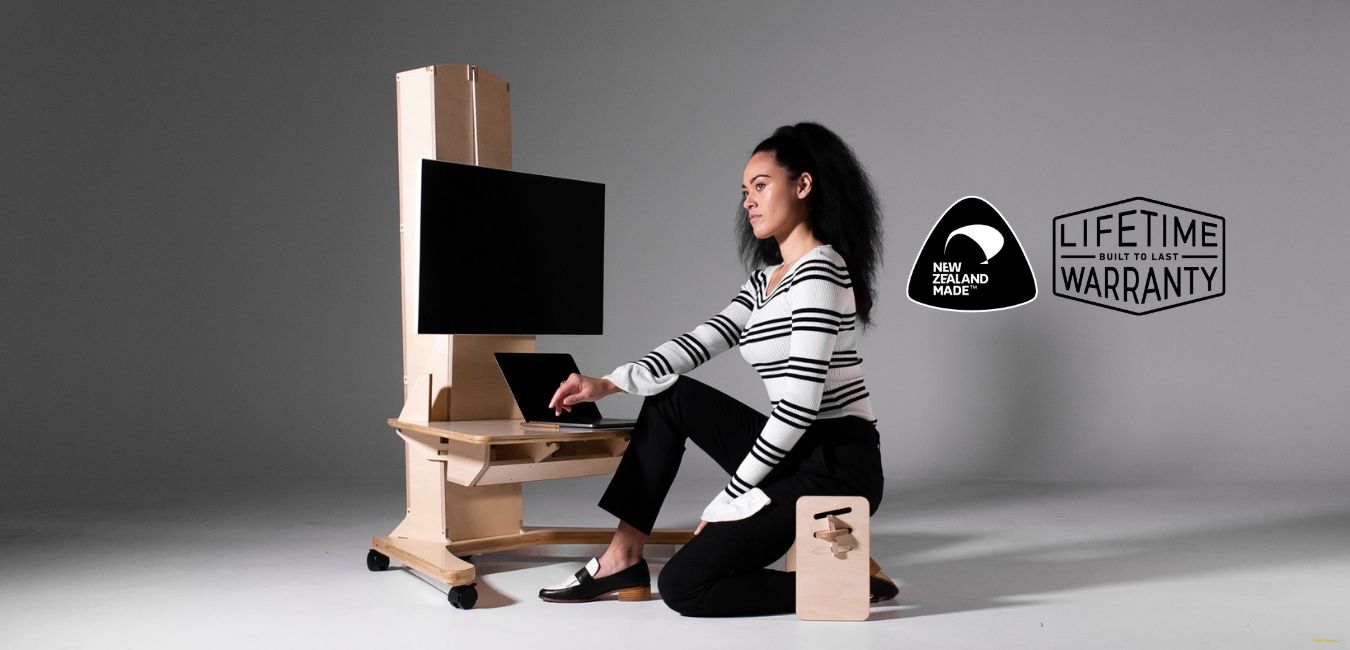 How is it so comfortable?
The Limber Stool creates comfort by lifting weight off your knees and ankles and removing tension from your lower back.
It does this by lifting your hips up to any of three heights allowing the weight of your upper body to be taken by the stool, not your knees and ankles. The precise angle of the bench at each height tilts your pelvis forward, taking pressure off your lower back by allowing your spine to sit with its natural curve.
This makes sitting cross legged, kneeling and many other positions comfortable.
Made in partnership with nature.
The Limber Stool is proudly New Zealand made to last from premium Nordic Birch forested under strict environmental protection standards.
We protect local indigenous rain forests through Ekos and their Climate Positive Operations Certification, offsetting 225% of the carbon produced through operations in 2018.
Try the Limber Stool with a no risk 30 days money back guarantee and be sure on the quality with a lifetime warranty.
Product quality is the foundation we stand on and this foundation is comprised of three key areas: materials, performance and craftsmanship.
If the Limber Stool doesn't perform for you, we'll repair it or replace it for you.